Auditorium Of Saint Paul School Macau
The ripple effect displayed in Mother Nature.
As a place to cultivate knowledge, the institution is an essential stage for education and growth which holds great responsibility in the society. Saint Paul School's philosophy connects deeply and unmistakably to the design concept: the ripple effect displayed in Mother Nature.
Through the application of the concept, the philosophy of Saint Paul School is once again reinforced by being vividly remarked and spread to every generation and society.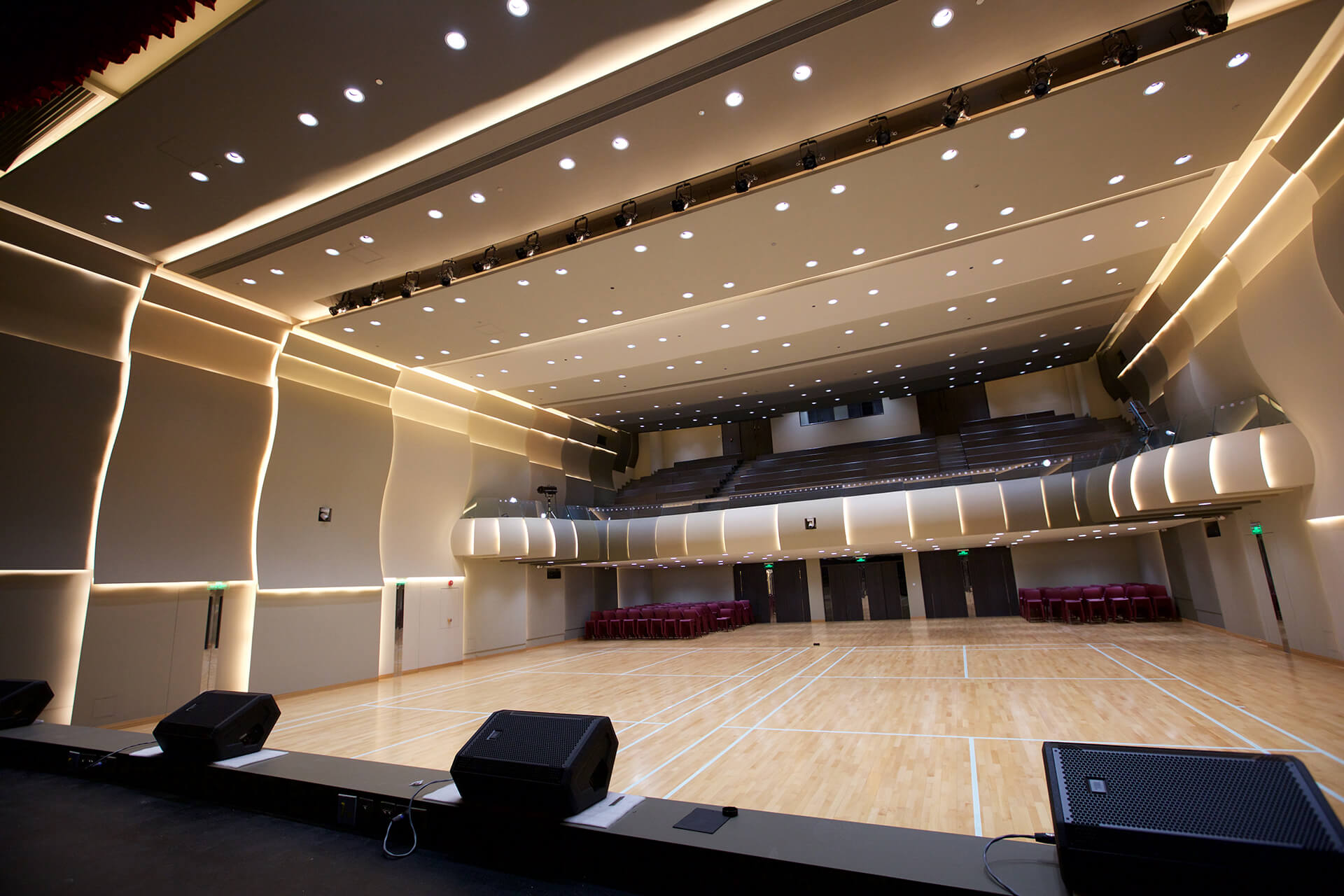 The overall design has entrancing and rich layers effect with the light setting by creating an amount of suspended ceilings with different levels and wavy walls. Through the light setting on the side walls, the design has created a strong focus to the stage.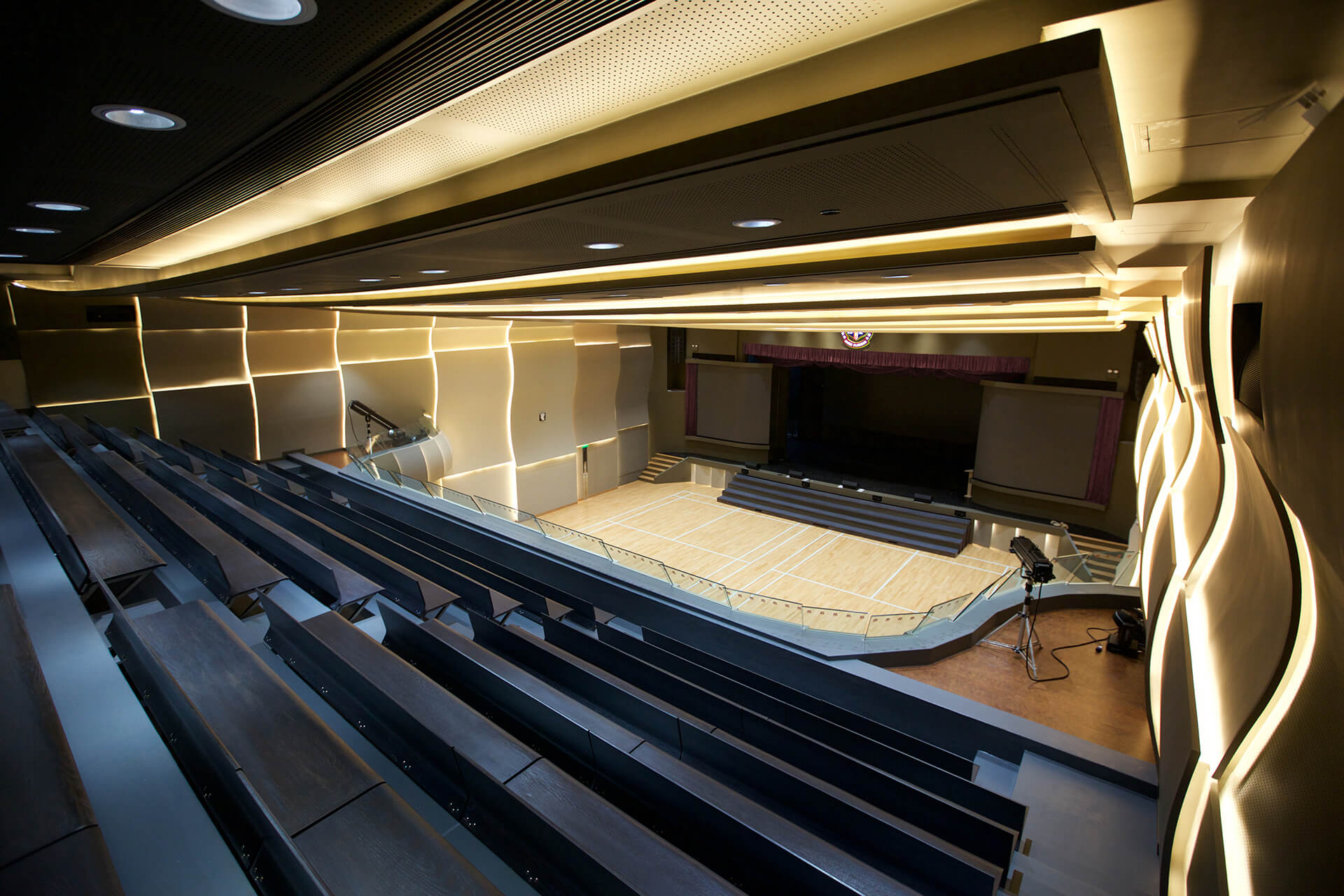 In addition, the 8000 sq. ft. auditorium can be functioned as a badminton court, therefore, it was applied a light tone color palette. At the centre of the badminton field, it has used a creamy-white color and light tone yellow. The colors gradually become deeper when it gets closer to the stage and the upper level seating. Therefore, it creates an appealing visual focus by applying the colour change effect.