Macau Billionaire Poker
Expect The Unexpected
It's almost impossible to foresee the next card dealt by another player when playing poker, and this unpredictability is precisely the concept , "Expect the Unexpected", behind the design of the office of Macau Billionaire Poker. The major challenge of this project is that the period of works lasts fewer than two months, highlighting the importance of project management skills.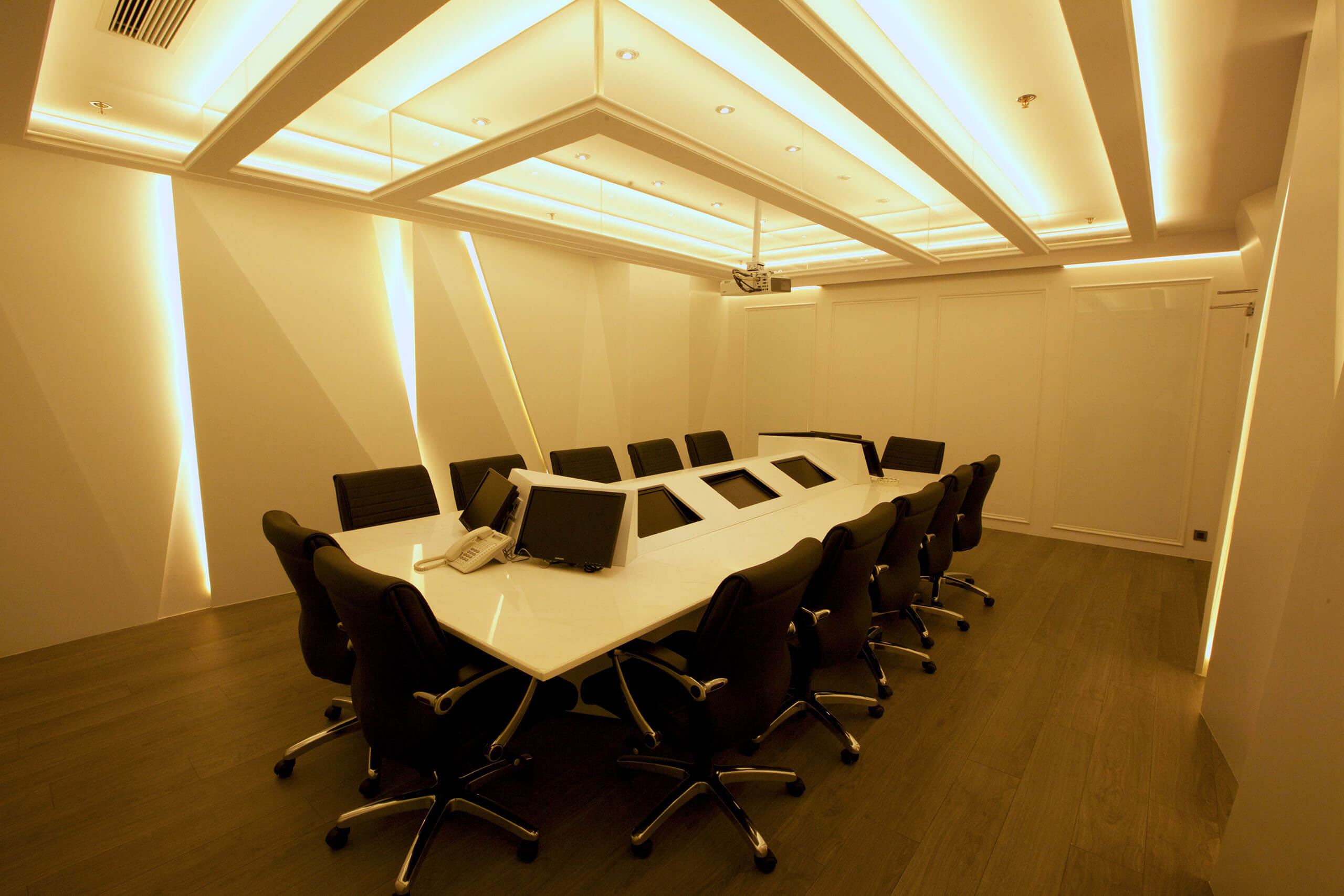 The division of the ceiling of the conference room in the office into four strata, alongside the usage of lines and the diffusion of lights, forges a false visual perception that the ceiling is hanging in the air and descending . In addition to the walls imitating the folding cards and the soft lightings , the conference room showcase the unique characters of Macau Billionaire Poker.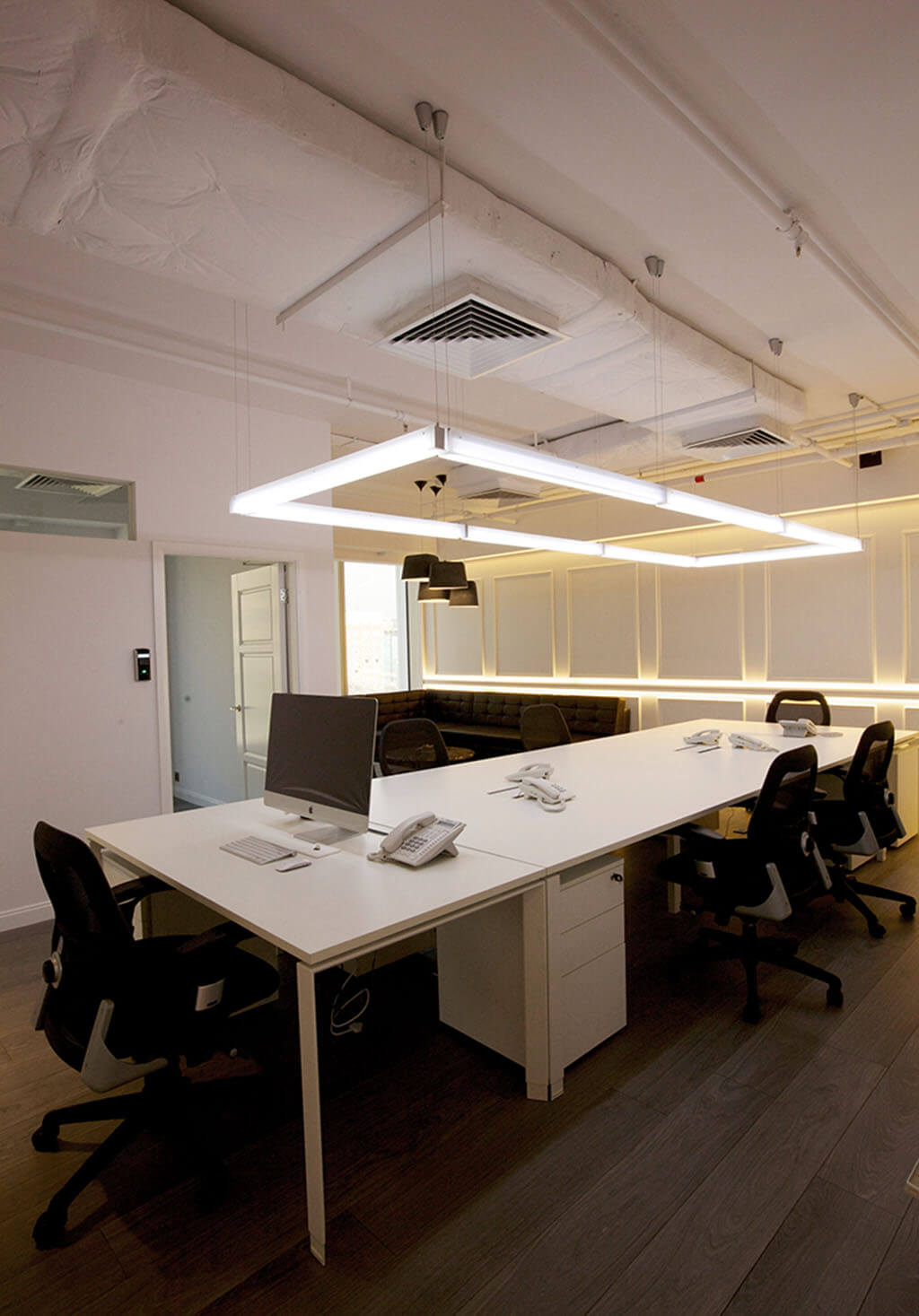 As the office area is an open area and relatively large, the design uses the decorative walls to achieve the diffusion of lights from up to bottom, giving the lighting in the office a gentle touch and sustaining the concept of " Expect the Unexpected".
01

—

Reception

02

—

Reception

03

—

Pantry

04

—

Meeting Room

05

—

Private Room
05
Meanwhile , the ceiling of reception area is made of metallic surface, which tries to emulate folding poker cards and guide your vision to the logo of Macau Billionaire Poker on the wall.