M3 Integrated Service Center
Impinged, Collided, Influenced
Design Concept- Impingement
Being impinged, collided, influenced are ways of manifestation of being touched and consequently bloomed with illuminated new ideas and thoughts. This process is among every possible relationship between individuals and the environment. A positive environment can awake individuals with a better emotional field and with clearer thinking. This interconnection is like any chemistry, alchemy and dye effect: when pure water mixes with various colorings a different outcome comes to life.
Therefore, different substances, ingredients in life can be combined to have an outstanding and remarkable significance.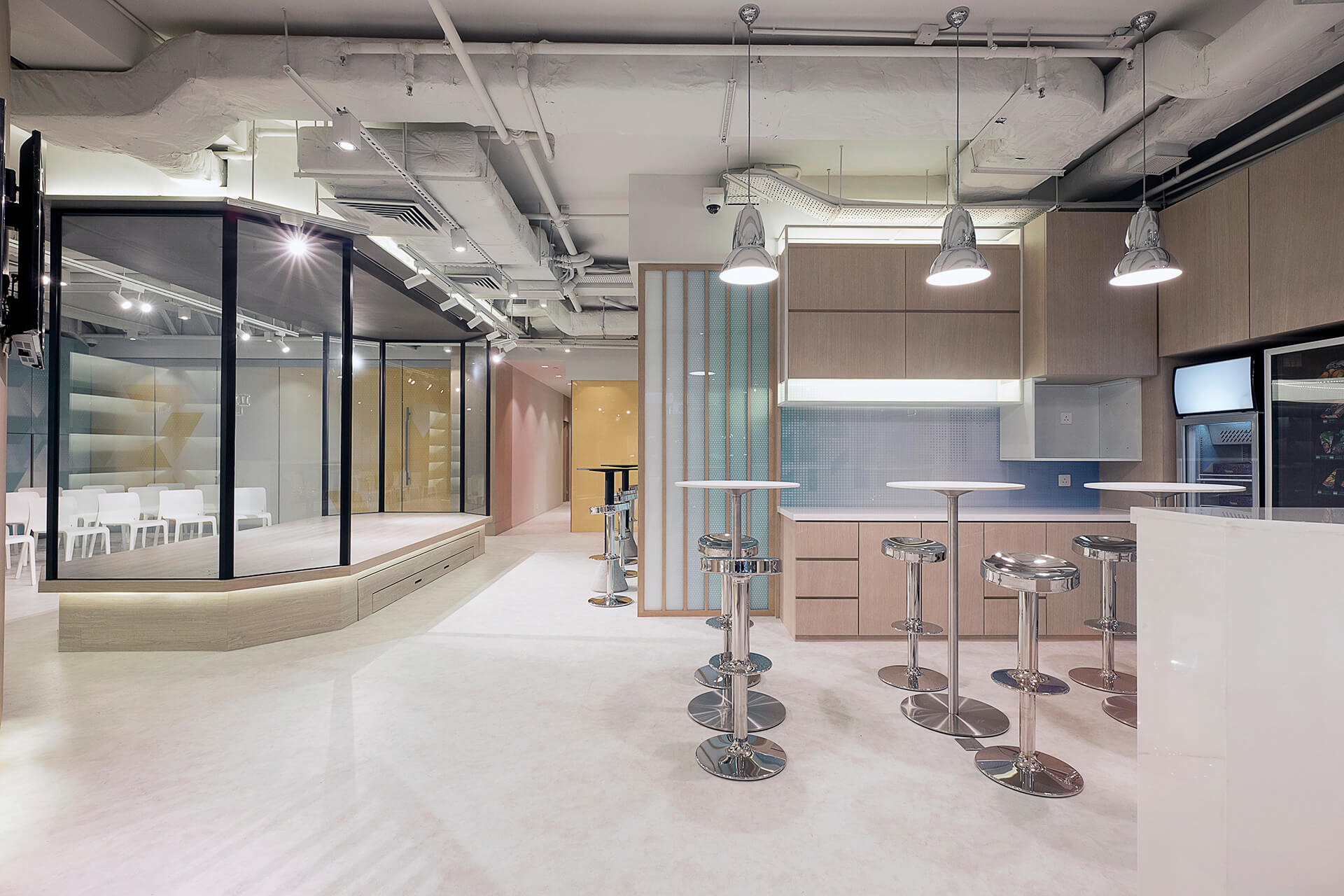 As a community centre with the concern of teenagers' minds, skills, talents and exchange of ideas, the importance of interaction between individuals and the function of the space is the main focus of this project. It is essential to display the thought behind the unpredictable reaction there is when there's a collision between ideas and space, as it happens when colors blend into the water, no absolute certain form can be deducted.
01

—

Stage

02

—

Stage

03

—

Multi-Function Room

04

—

Multi-Function Room

05

—

Multi-Function Room

06

—

Band Room
06
The space has used gradient glass panel with different colors (from cold to warm colors) as part of the main theme to pierce through the space. Each color carries a different thought and meaning, and so a vivacious atmosphere and connection is felt throughout the space.