CINCHstudio Spacial Design
The Mystical Hub Interior Design
This project is the overall design of CINCHstudio office, which reflects the extent of creativity and imagination placed in the space.There is a magical vibe colliding with a touch of fancy decoration to the eye of the designer, revealing an inspiring atmosphere with levels of ingenuity.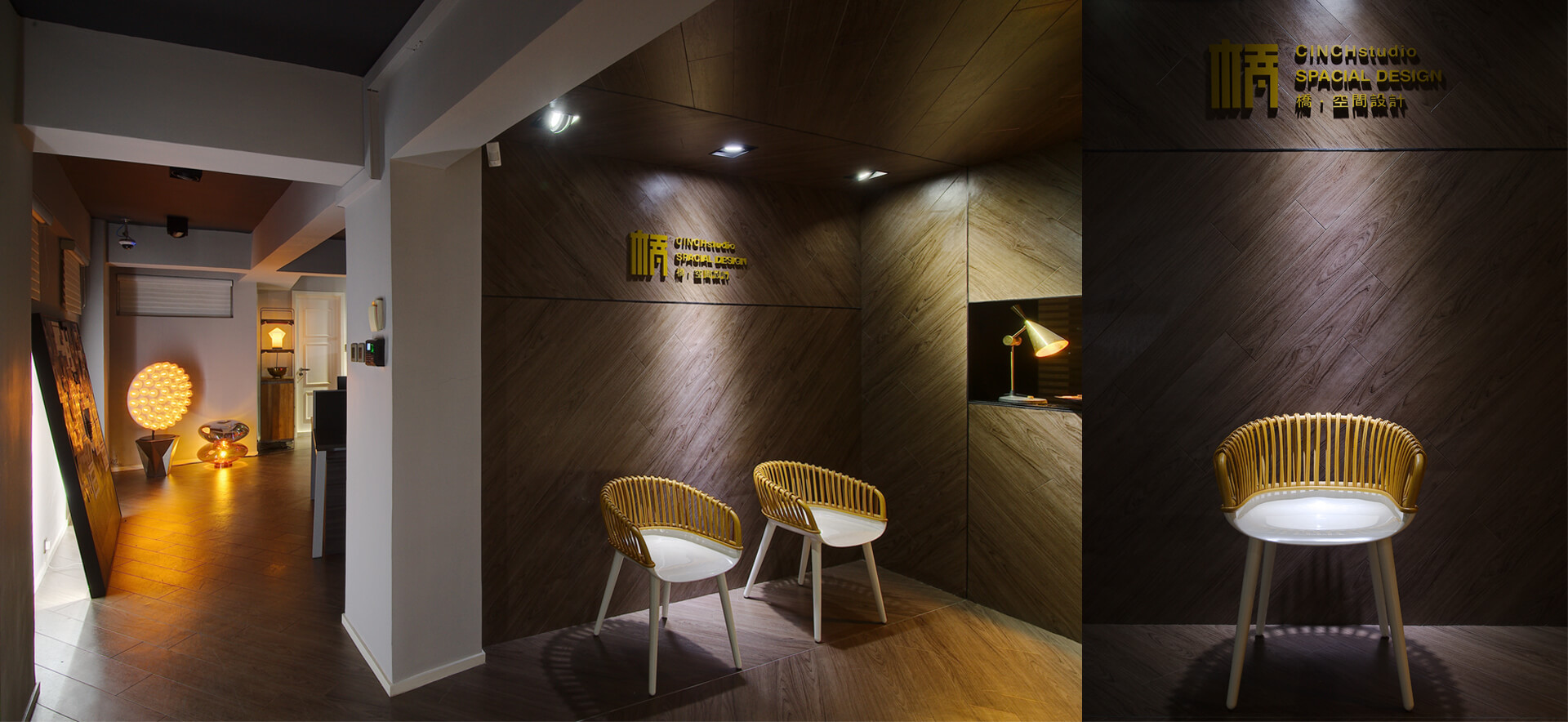 In the greeting area, it is visible to see lights on two single chairs in order to absorb the playfulness in the power and magic of light. And simultaneously matched with artful lunar lantern and the astronaut decoration around the revolving ladder. All these purposely guiding the observer to a mysterious universe with the astronaut, ready to explore the fun and the unknown as if in a movie scene filled with dynamic and dramatic effects.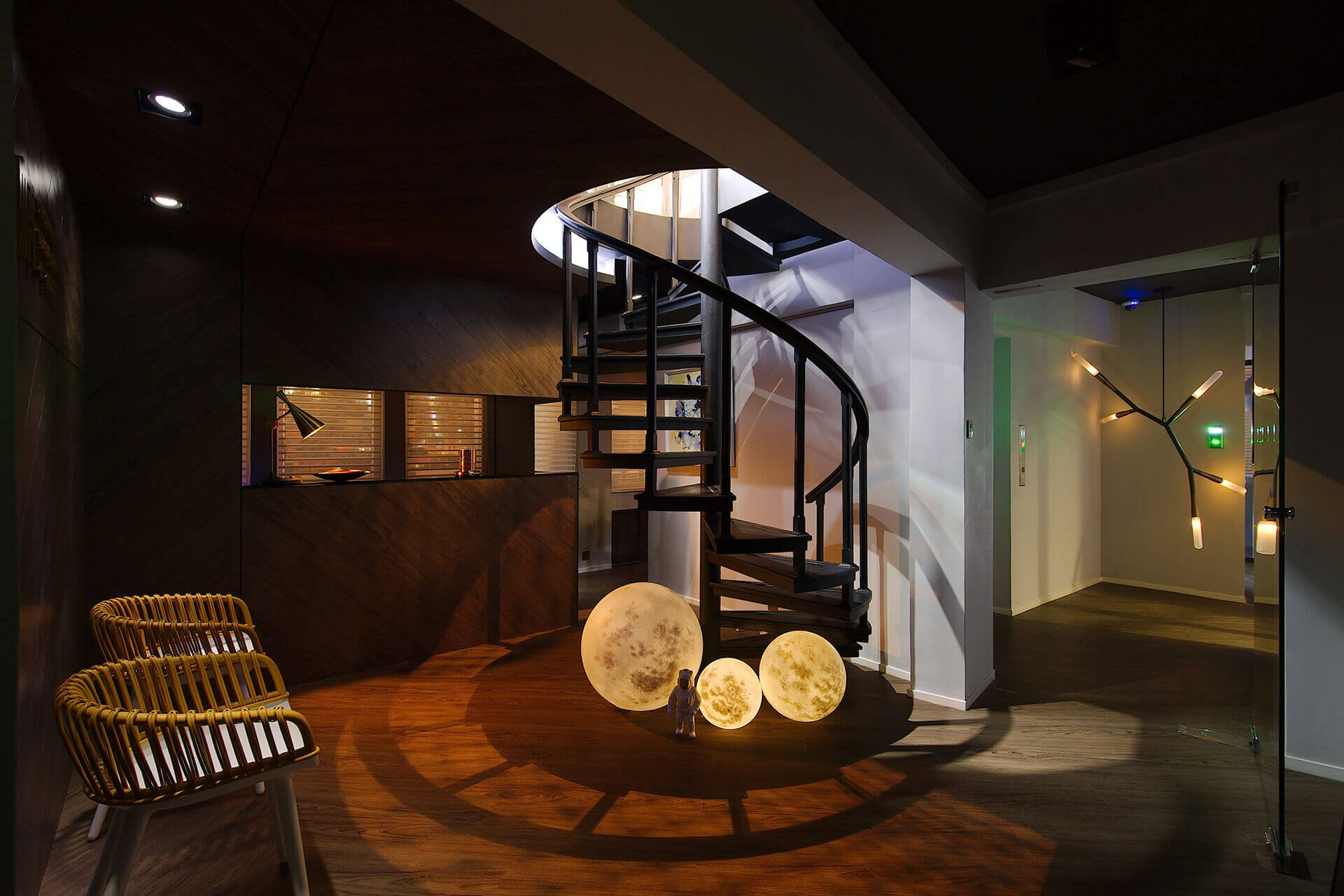 Diverse space settlement comes next. The lighting in this area is carefully set with the joint impact from daylight, curtains and furnitures, allowing them all to play their own cosmic yet mysterious roles as one unity, feeding the visual sensory with strong mystical concepts.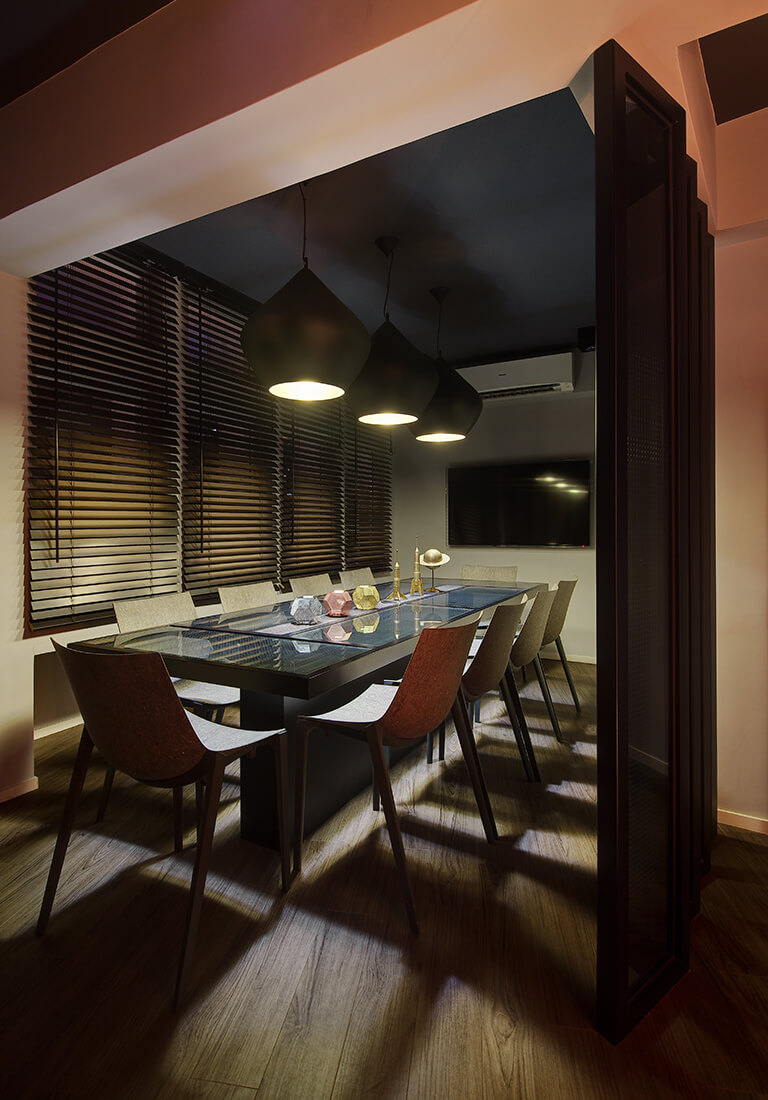 The use of different light and shadow techniques expands the idea of a never ending entrancing space with more surprises and delirium ready to be discovered.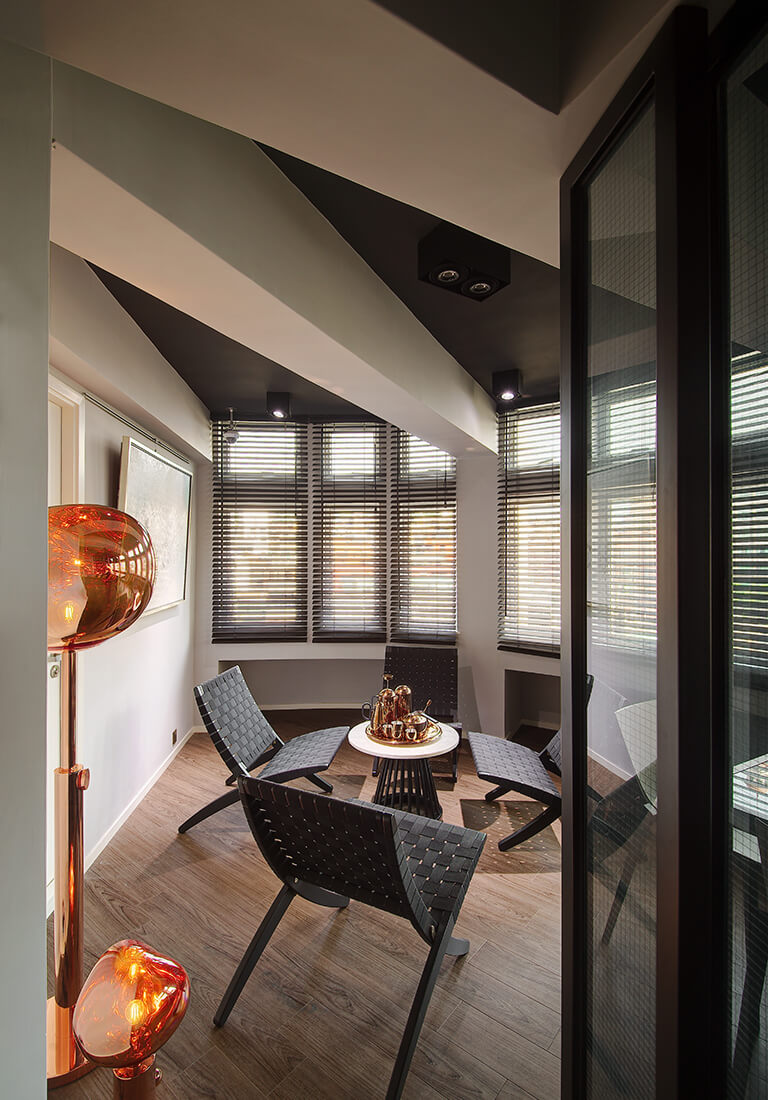 The space decoration is full of mix-and-match style. The overall space is full of transparency with good use of glass curtains which maintains the consistency in having a smooth atmosphere.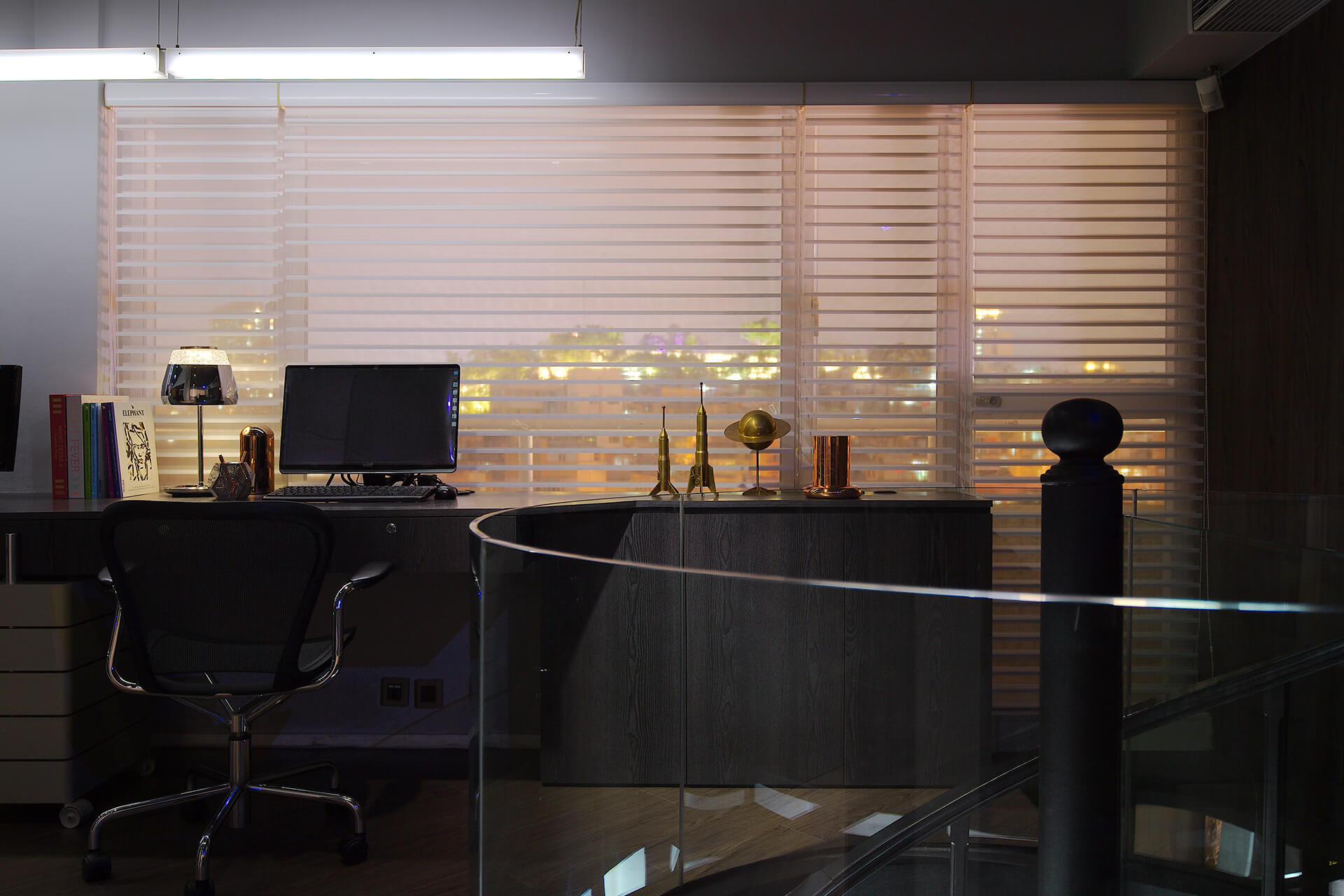 Each region is well defined and holds a clear identity in accordance to their respective users: united in a way but still hinting a clear personal style.
01

—

Private Room

02

—

Working Area

03

—

Working Area

04

—

Meeting Room
04
One of the main purposes of this office's design is to make good use of the impact of spacial design filled with uniqueness, offering visitors the freedom to experience different styles, layouts which awakens their own ability to appreciate the visual goods around. Not only for visitors, but also for the colleagues working in the office whom enjoy burning their passion at work with added playfulness and creativity for upcoming projects.