Macau Villa Design
Create a beautiful concerto of residential space
Design Concept – Line Score.
Using the design concept of Line Score as interpretation, this design project faces the sea and enjoys a unique geographical environment. Here, the skyline is like a horizontal line on a music score, and the ebb and flow of the waves are like jumping notes, composing a beautiful concerto.
–
In addition to the basic residential needs, parking lots, breakfast areas, gyms, entertainment rooms, shoe rooms, etc. are also provided. Each requirement and function is arranged indoors in a reasonable proportion and circulation plan, interpreted through a modern, fashionable, and exquisitely luxurious dual style. During the design, the ceiling design and air conditioning location of the lower fourth floor were connected through curved lines to achieve integrity, and different ceiling heights were used to create variations, allowing the originally low space to conceal air conditioning and pipelines without visual oppression. In terms of building materials, natural elements such as wood grain plastic panels, wooden floors, and natural stone are used, as well as durable tiles and marble, with stainless steel, black steel, and baked glass as embellishments. Soft materials such as wallpaper and leather are used in the bedroom to create a warm atmosphere.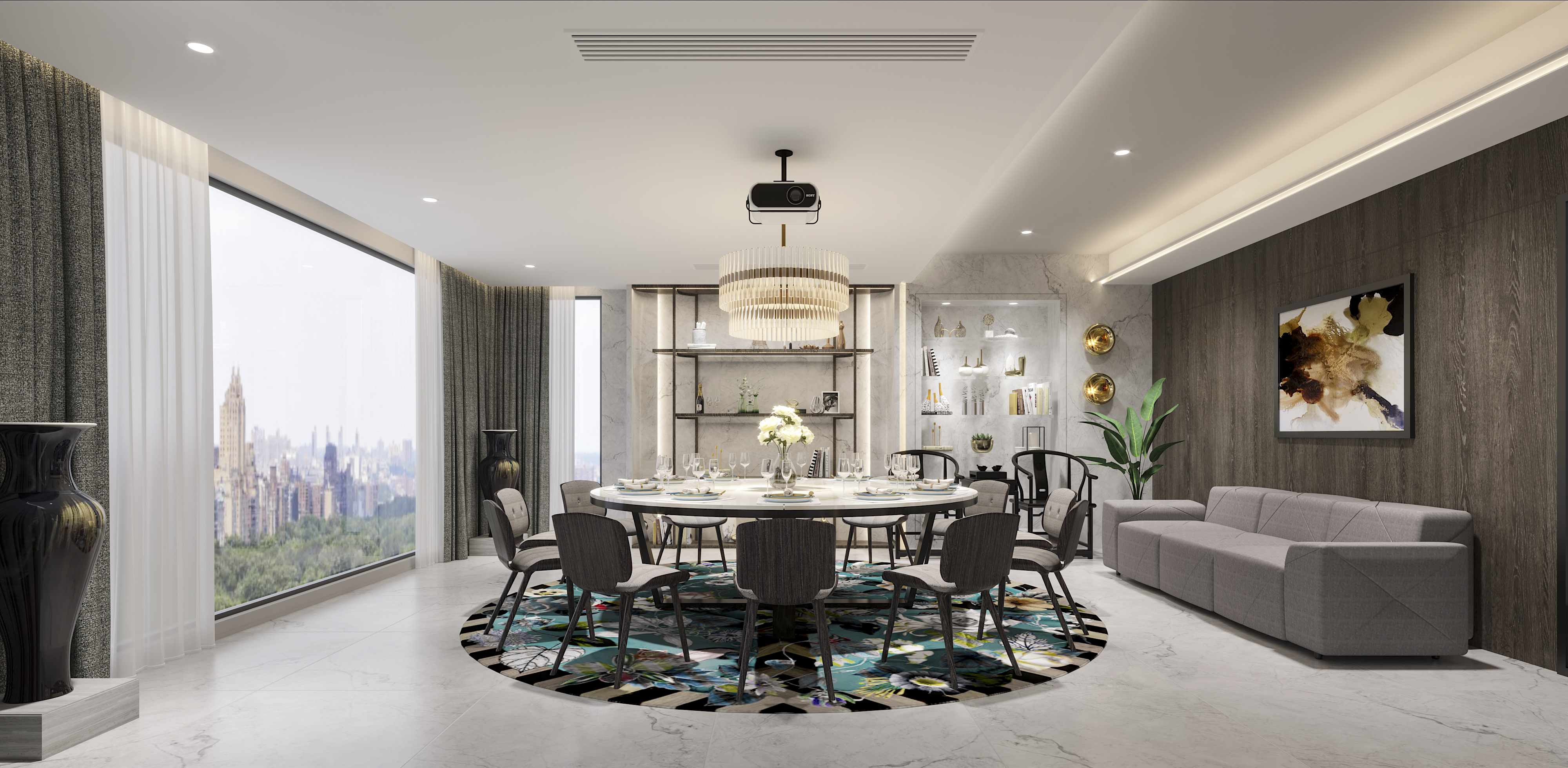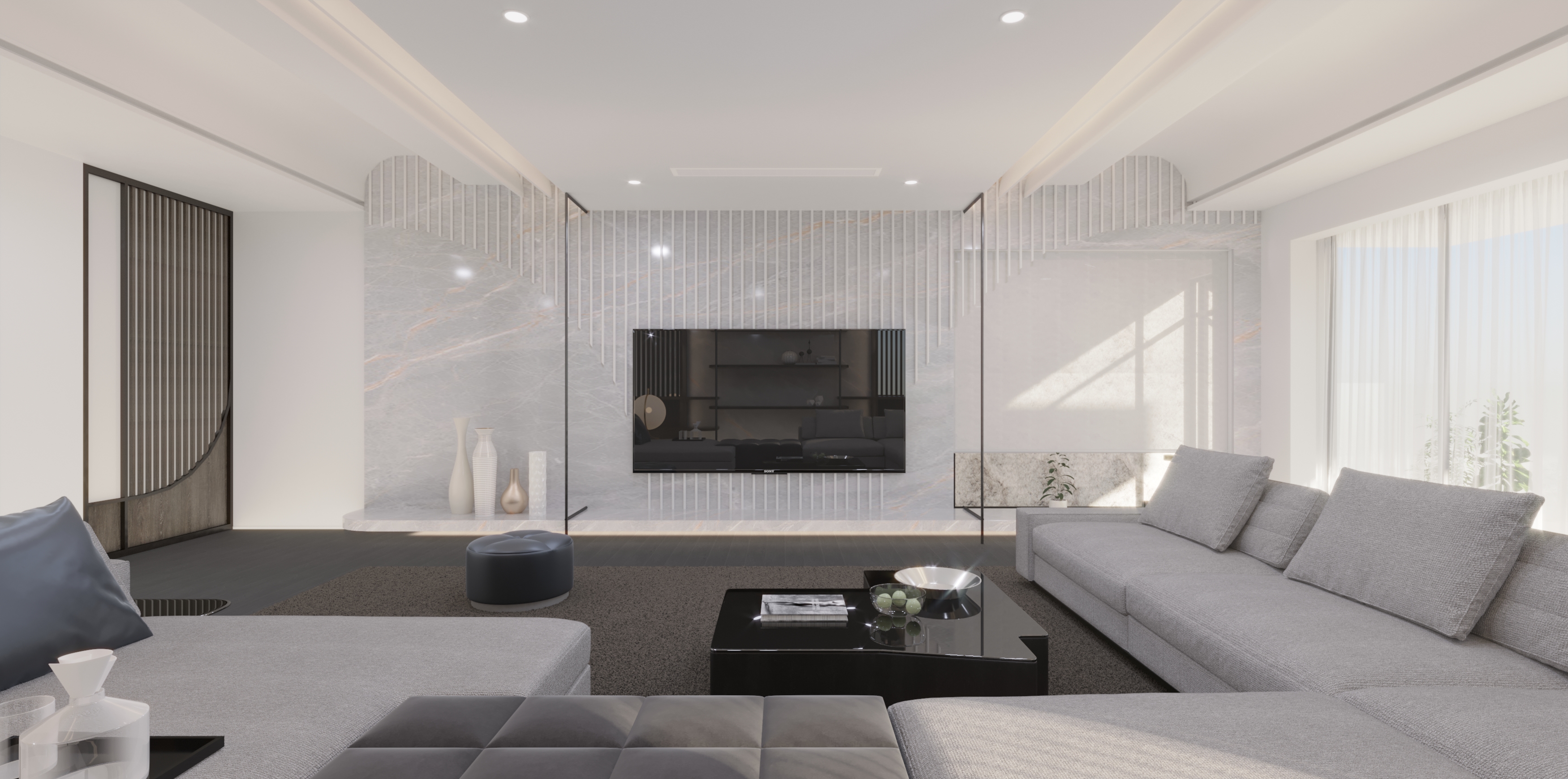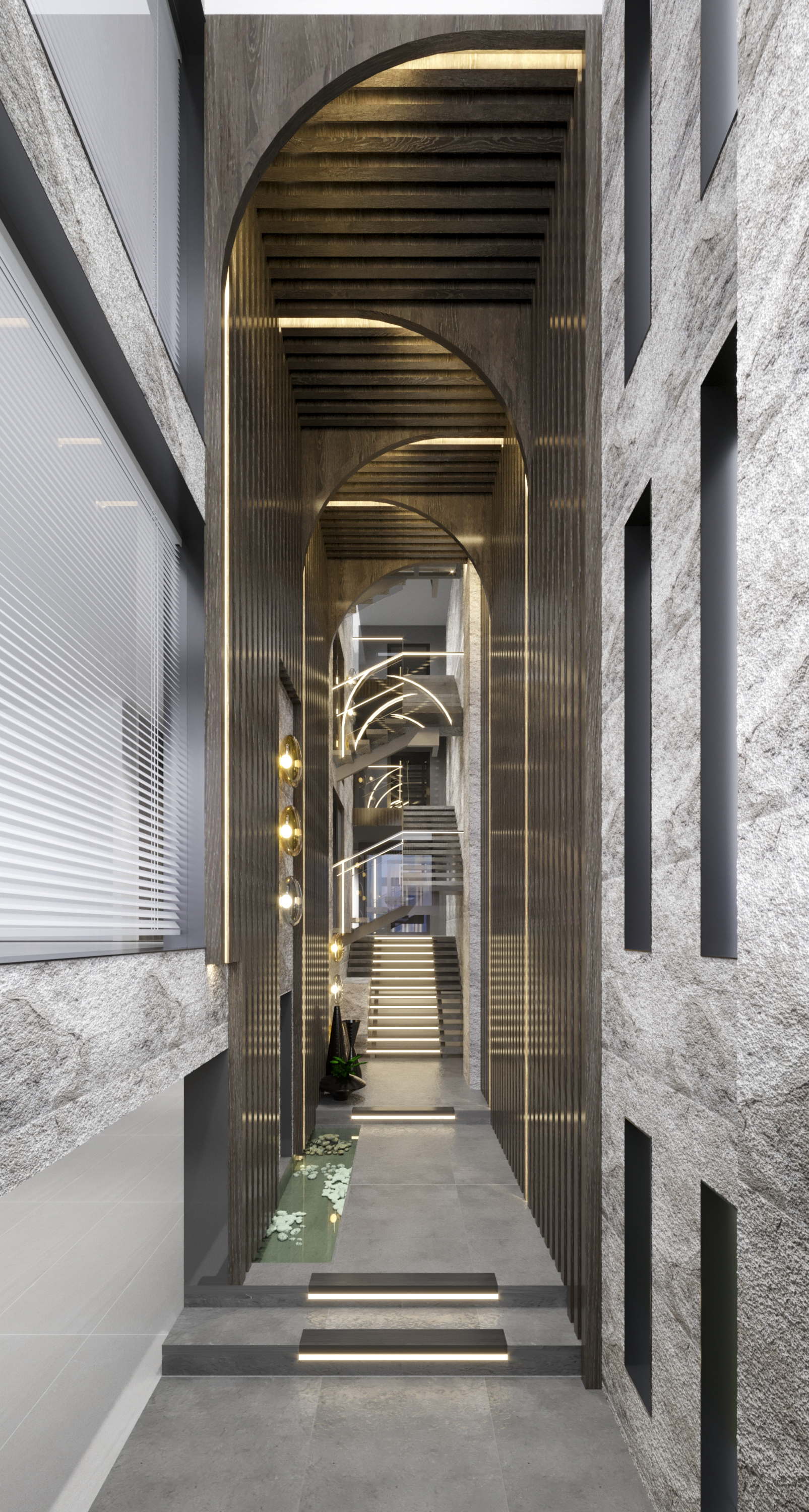 01

—

kitchen

02

—

breakfast area

03

—

Media Room

04

—

parking lot

05

—

outdoor space

06

—

gym room
06
01

—

Entertainment room

02

—

Bedroom

03

—

Bedroom

04

—

Bedroom -Cloak
04
01

—

Bedroom

02

—

Bedroom

03

—

Bedroom -Cloak
03
01

—

Master Bedroom

02

—

Master Bedroom

03

—

Master Bedroom

04

—

Master Bathroom
04